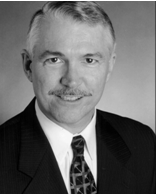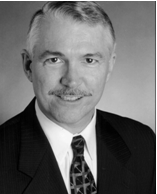 LAND USE, LOCAL GOVERNMENT, REAL ESTATE & MORE…
Michael R. Woods has extensive background in providing legal advice concerning land use, local government and real estate matters.  He has provided support to the development of large-scale energy infrastructure projects.  He has structured public-private partnerships in both land development and energy contexts.  His practice has also emphasized local government and planning law, and the California Environmental Quality Act.
Michael has negotiated development agreements and other contracts associated with public and private development projects.  He has been involved with legal, regulatory and organizational issues concerning the gas and electric industries and the development of new utility enterprises, while providing general and special counsel services to development companies, cities, water districts and consulting firms. Michael has assisted in the establishment of a new municipal utility and its acquisition of a gas and electric distribution system from the federal government, and in the creation of award-winning public/private partnerships. He represented  the developer of an undersea high-voltage transmission cable to serve San Francisco, structuring the public-private partnership to address key regulatory issues and assisting in environmental review, permitting and legal support for project management on a wide variety of issues.  He continues to assist that project from time to time as it continues in operation.   Michael  also represented the developer of a 480,000 square foot office campus project in southern California, including structuring a partnership with the local governmental agency and obtaining necessary land use entitlements.  He represented the developer of a wind repowering project in California, assisting with environmental review, public agency permitting and legal strategies to address potential liability for natural resource damages. He also provided land use, environmental review and outside real estate counsel services for the largest urban solar project in California, now in operation.
In Sonoma County and in particular Sonoma Valley, where Michael has had his office since 1992, Michael provides legal services to a number of private clients and non-profit organizations on land use, permitting and real estate matters. His real estate and land use practice also extends to other jurisdictions in the Bay Area and California.
Michael's practice has emphasized public agency law. Through his private law practice and work with other law firms, Michael has provided legal representation in one form or another to more than twenty local public agencies in California. He represented the League of California Cities in negotiations with Pacific Gas & Electric Company over new franchise agreements, the first such joint effort in California since the 1930's. He served as City Attorney for the City of Pittsburg, California from March 1, 1993, until October 31, 2000. He also served as interim city manager for Pittsburg from May 1995 to May 1996 and as general counsel to the City's municipal utility entity, the Pittsburg Power Company Joint Powers Authority. He has served as Interim General Manager and District Counsel to the Valley of the Moon Water District in the Sonoma Valley, and served six years as an appointed and elected member of the District's Board of Directors with two terms as president. He has served as litigation counsel to the Mendocino County Russian River Flood Control and Water Conservation Improvement District, successfully defending the District's water management ordinance and intervening in another matter to help protect the District's water rights.
From 1987 to 1989, Michael was associated with the law firm of Burke, Williams, & Sorensen in Los Angeles. With approximately 60 attorneys, the firm acted as City Attorney for over twenty cities and as Special Counsel for approximately 30 other local public agencies, primarily in Los Angeles, Orange and Ventura counties. Michael served as Assistant City Attorney for the cities of Whittier and Santa Clarita. He helped establish and was Assistant Special Counsel for the Pismo Beach Redevelopment Agency. He was Assistant City Prosecutor for the City of Paramount, and supervised the City's criminal municipal code enforcement program. While with Burke, Williams & Sorensen, Michael participated in representing several other cities in litigation or provision of other legal services, including Palos Verdes Estates, Pasadena, Cypress, Moorpark, Bell, Baldwin Park, Downey and Azusa.
From November 1, 2000, until resuming his private practice on January 1, 2002, Michael was special of counsel to Crosby, Heafey, Roach & May (which has since merged with Reed Smith). Michael incorporated his law practice in 1993.
Presentations & Participation
Michael has made representations before the League of California Cities and local city attorney organizations on various topics, including the provisions of the Political Reform Act regarding conflicts of interest for local public officials. He has lectured on California land use regulations in a program co-sponsored by the Graduate Center for Public Policy and Administration, California State University, Long Beach, and the Western Government Research Association. He has also made presentations on utility industry restructuring at conferences sponsored by the Association of Bay Area Governments, Infocast and the National Association of Installation Developers.
Michael served on the Board of Governors of the California Independent System Operator, which has operational control over approximately eighty percent of the state's electrical transmission grid. Michael is also a former member of the Executive Committee of the Public Law Section, State Bar of California.  Since 2001, Michael has served as a member of the board of directors of the Power Association of Northern California, a non-profit trade organization. He also serves on the Board of the Sonoma League for Historic Preservation.